There are lots of great summer yarns with which you can work. As the days start to get longer (yeah! it is not dark after dinner), a lot of knitters think it is time to put the knitting needles away for 6 months.  I hear "it's too hot to knit, I am too busy, I want to be outside".  These are not good reasons not to knit for half of the year.  There are lots of yarns that are not made of wool so are not too hot to work with.  Even if you are busy you still need to take time to relax and knitting outside is the best – all that natural light makes it easy to see your knitting.
There are lots if summer appropriate yarns available as well as some great summer patterns. If you look for a plant based yarn as opposed to an animal based yarn, it will probably be a good yarn for summer garments. Bamboo, linen, corn and hemp based yarns are all suitable for summer knitting.
When you are looking at summer yarns, cotton is the most common one that comes to mind.  I find cotton a little hard to knit with as there is no elasticity.  Look for yarns that have some wool or acrylic mixed in with the cotton to give it some elasticity. Cotton has many properties that make it a good fibre for garments and home accessories. It is a very strong and durable material so it wears well.  It is not as apt to pill as some wools or acrylics.  It is highly absorbent, which makes it good for dishclothes and other home accessories.  It is breathable which makes it excellent for summer garments. Berroco has a new yarn out called Corsica that is a blend of cotton and cashmere and comes in a palette of soft pastels.  It would make a beatiful summer shawl or tank. Some other examples of cotton blend yarns are Berroco Modern Cotton, Berroco Weekend, Plymouth Jeanne, Bergere de France Coton 50 and SMC Punto.
Bergere Coton 50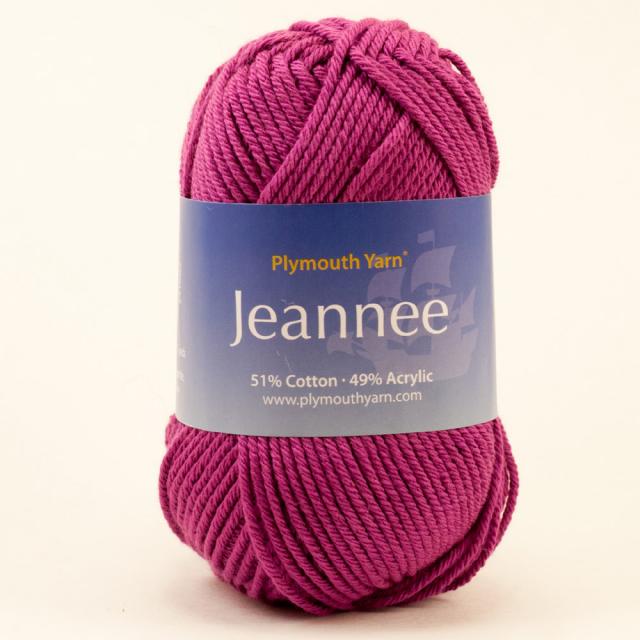 Plymouth Jeanne
Linen is a an extremely durable and strong fibre. It is stronger when wet than dry and does not stretch.  It is has high abrasion resistance and is moth resistant. It also resists dirt and stains which is nice. It has no lint or pill tendency although it does wrinkle easily.  Linen yarns feel rather stiff when you are working with them but soften up nicely with washing.  Katia Lino is an example of a linen yarn
.
Bamboo fiber is naturally anti-bacterial, UV protective, green & biodegradable, breathable & cool, strong, flexible, soft and has a luxurious shiny appearance.  All of these properties make it an ideal fibre for summer knitting.  Sirdar has a yarn called Baby Bamboo that comes in lots of great colours and has great pattern support.  The yarn has a lovely sheen and gives great stitch definition.
These are just some of the options in summer weight yarns.  Come in and visit Rose's and we can show you all the different yarns that are suitable for summer knitting or crocheting.